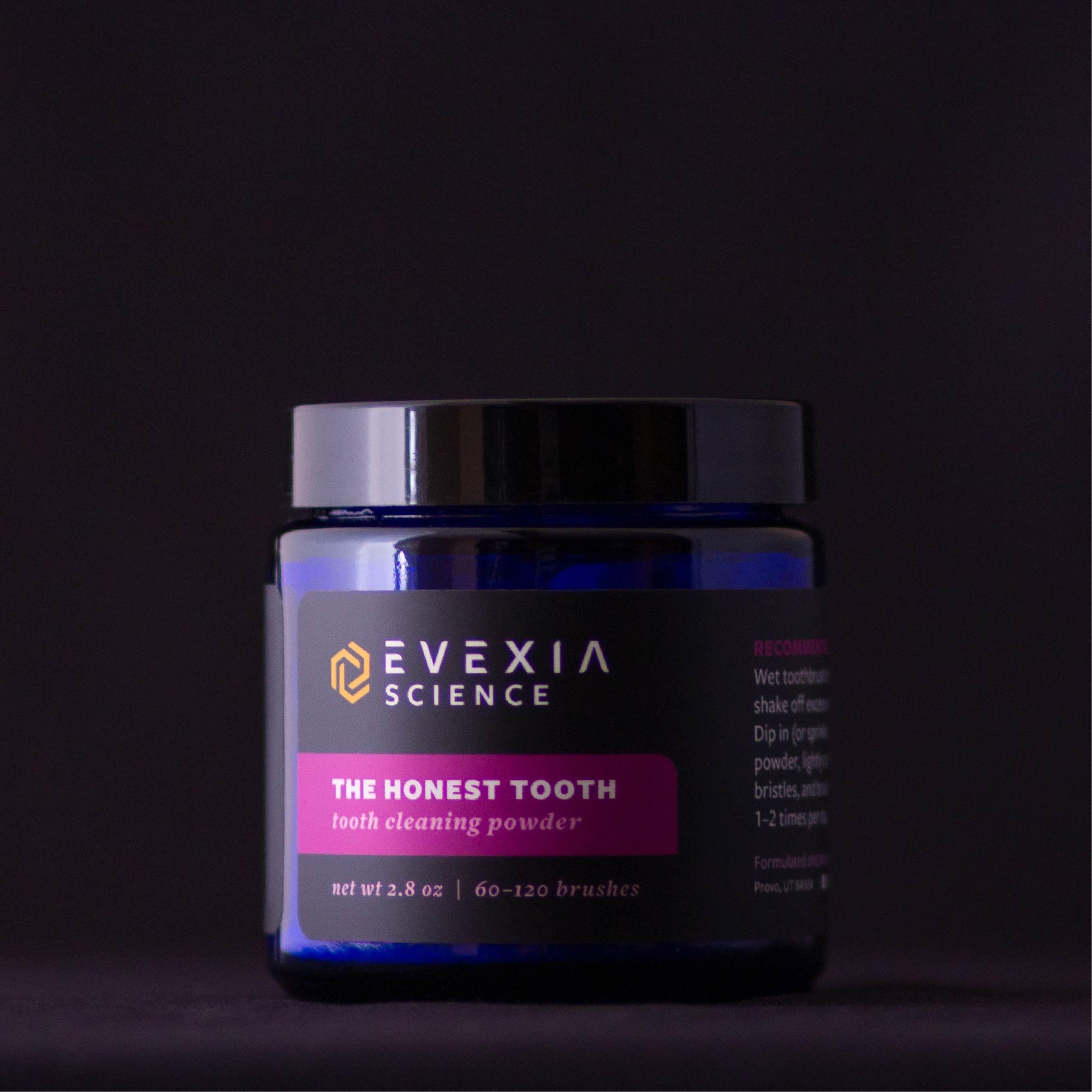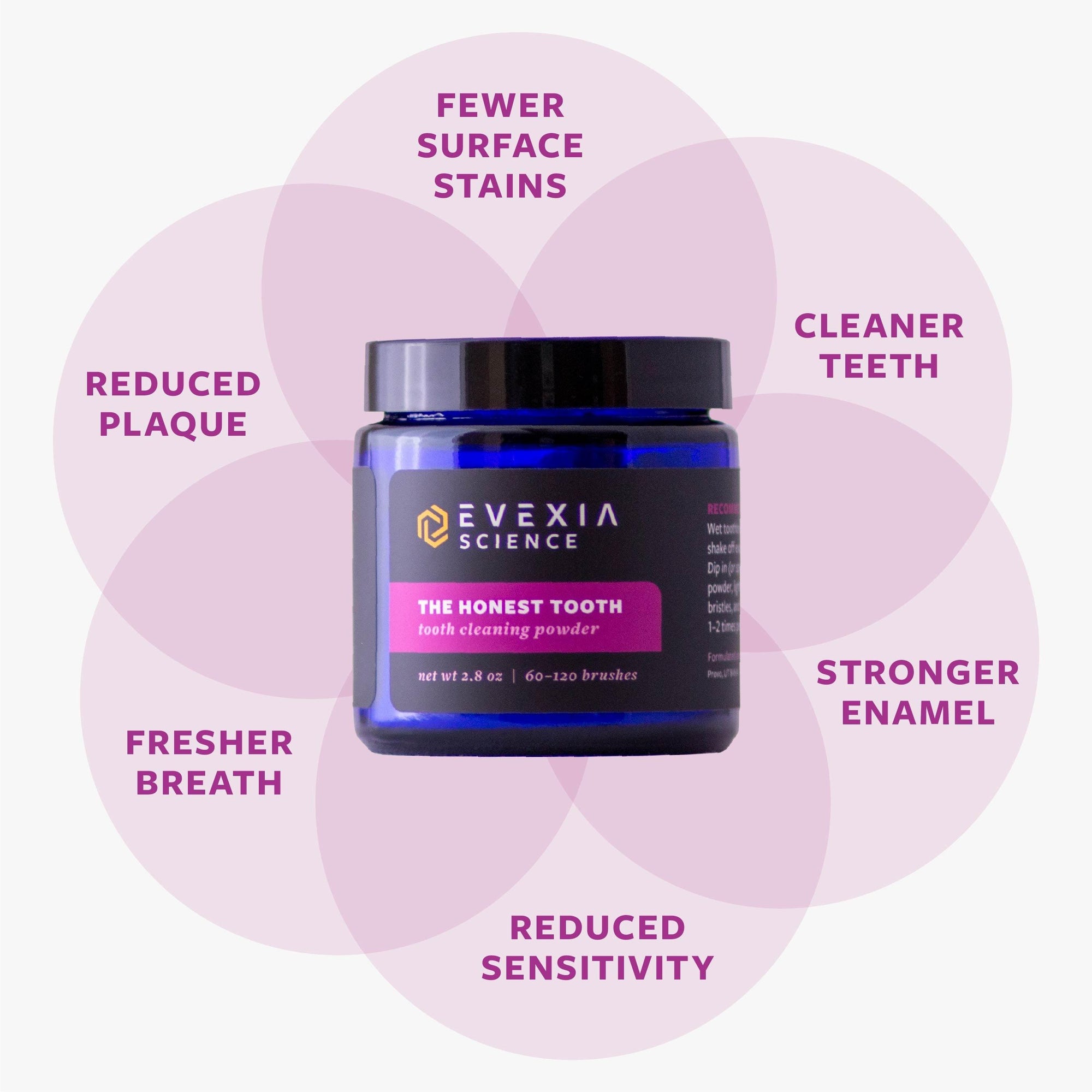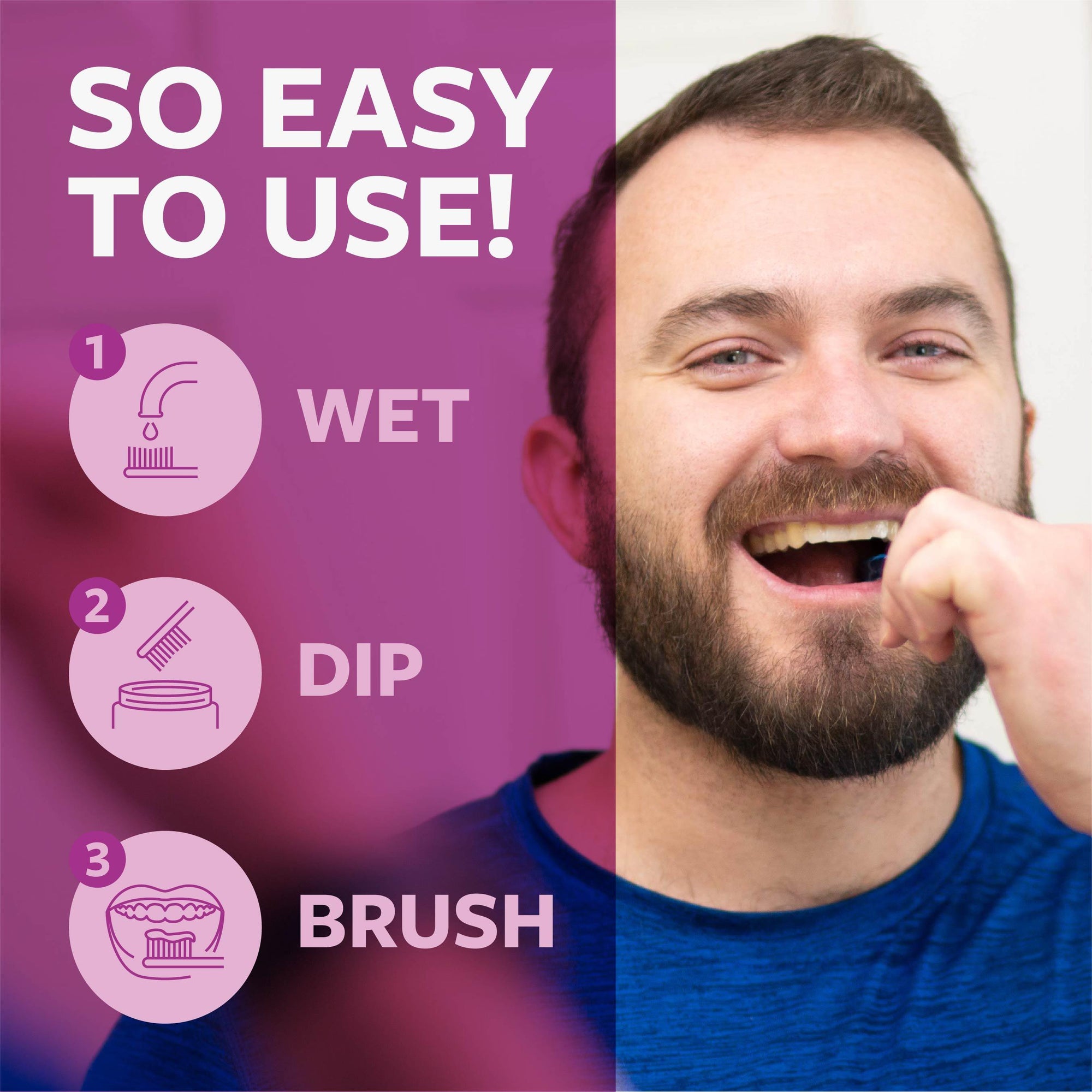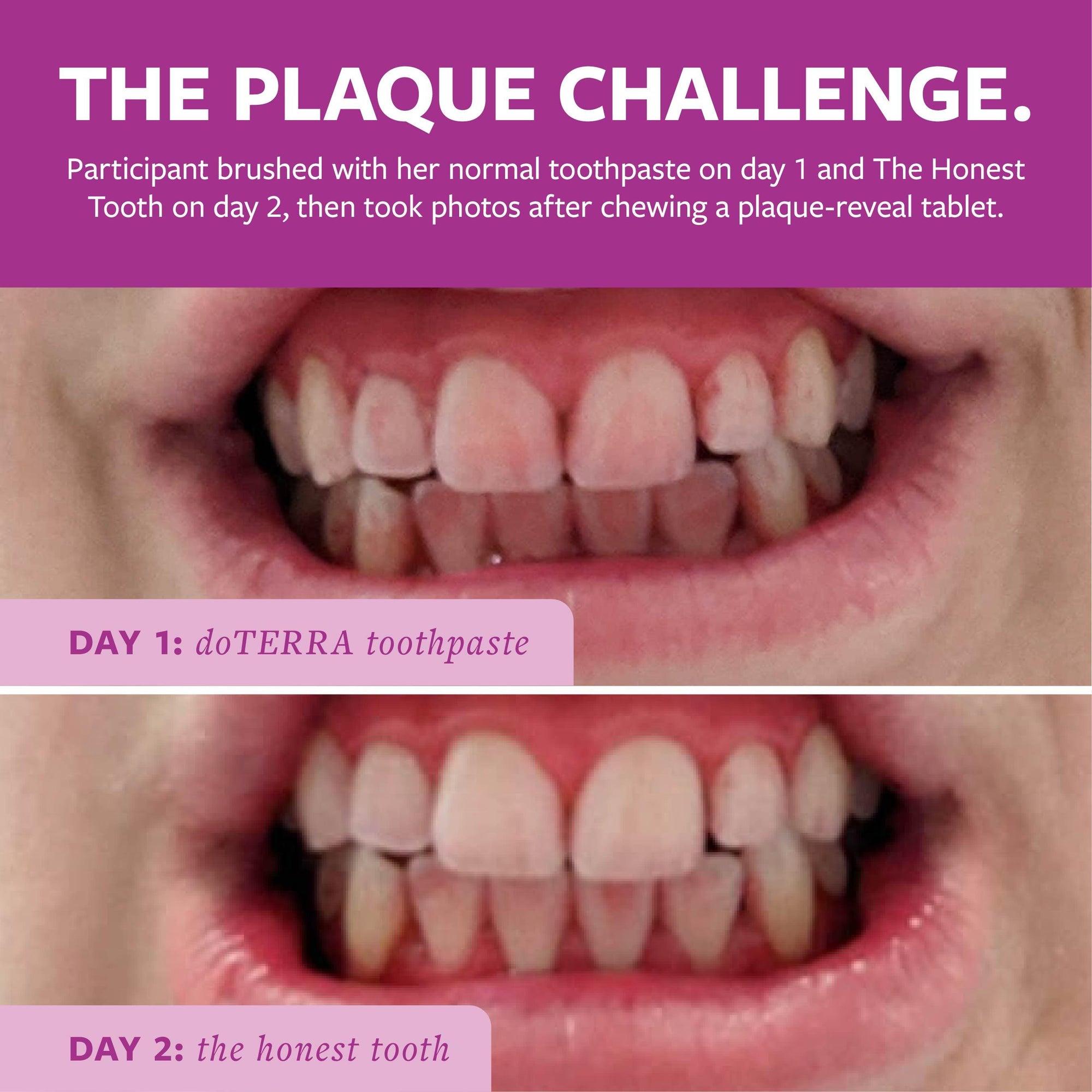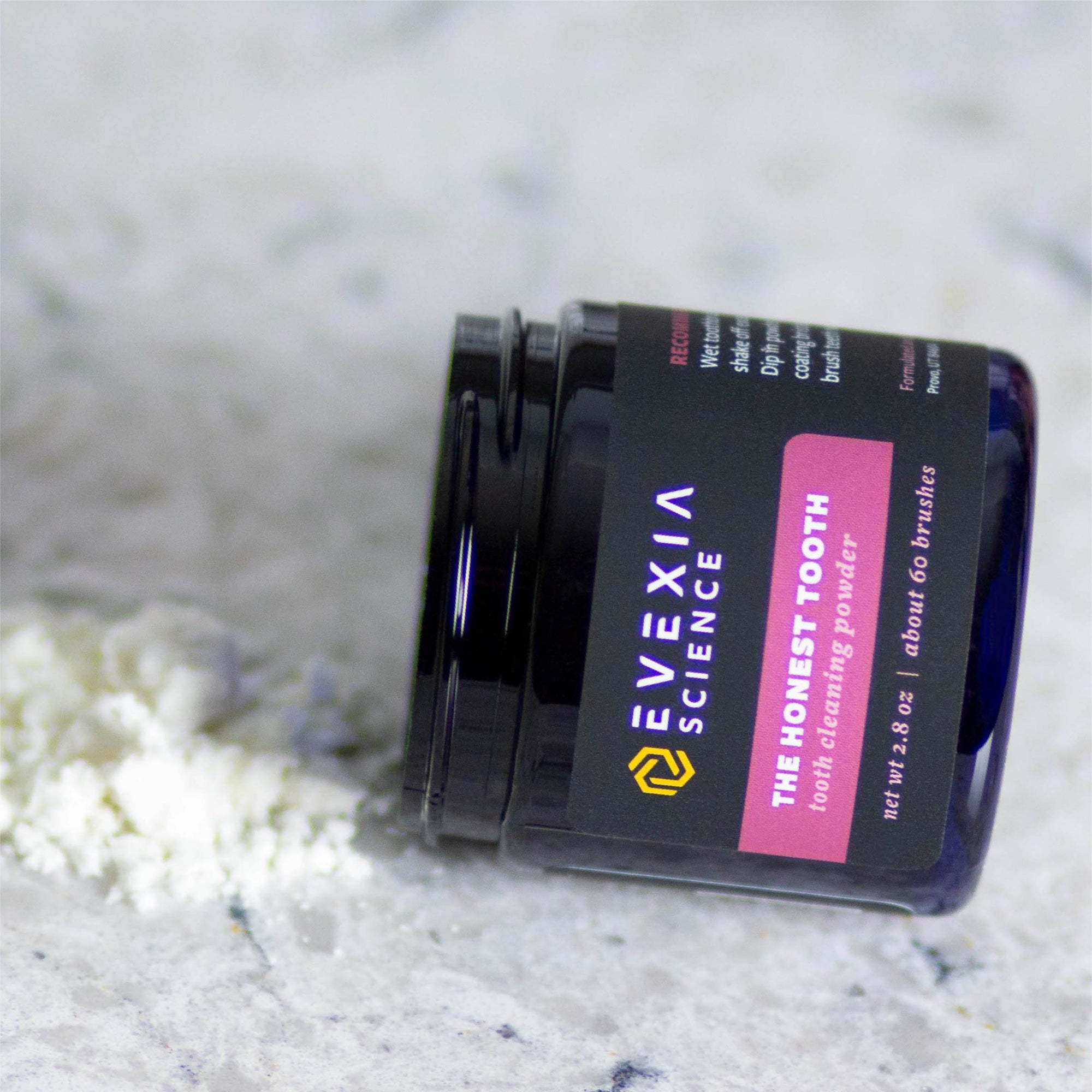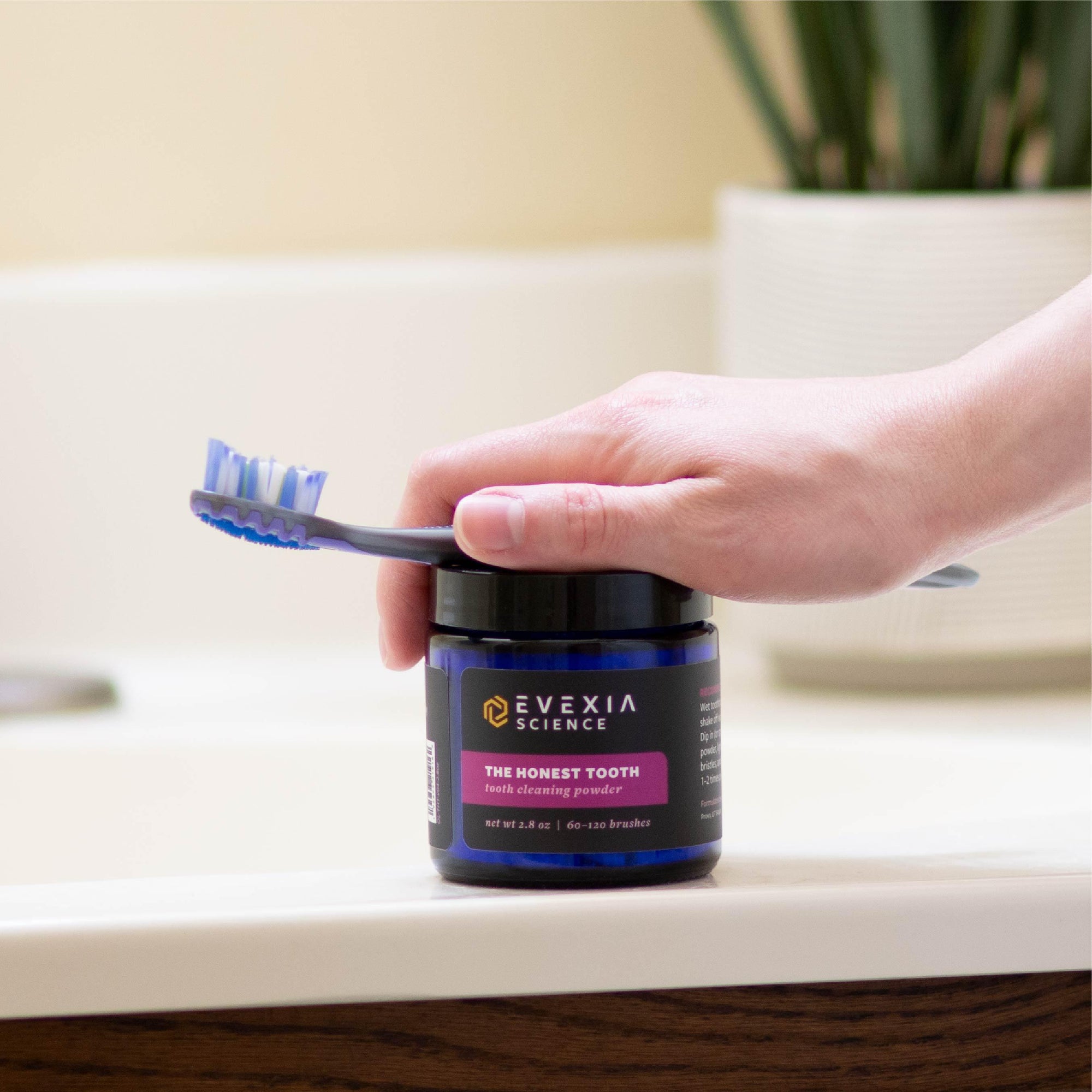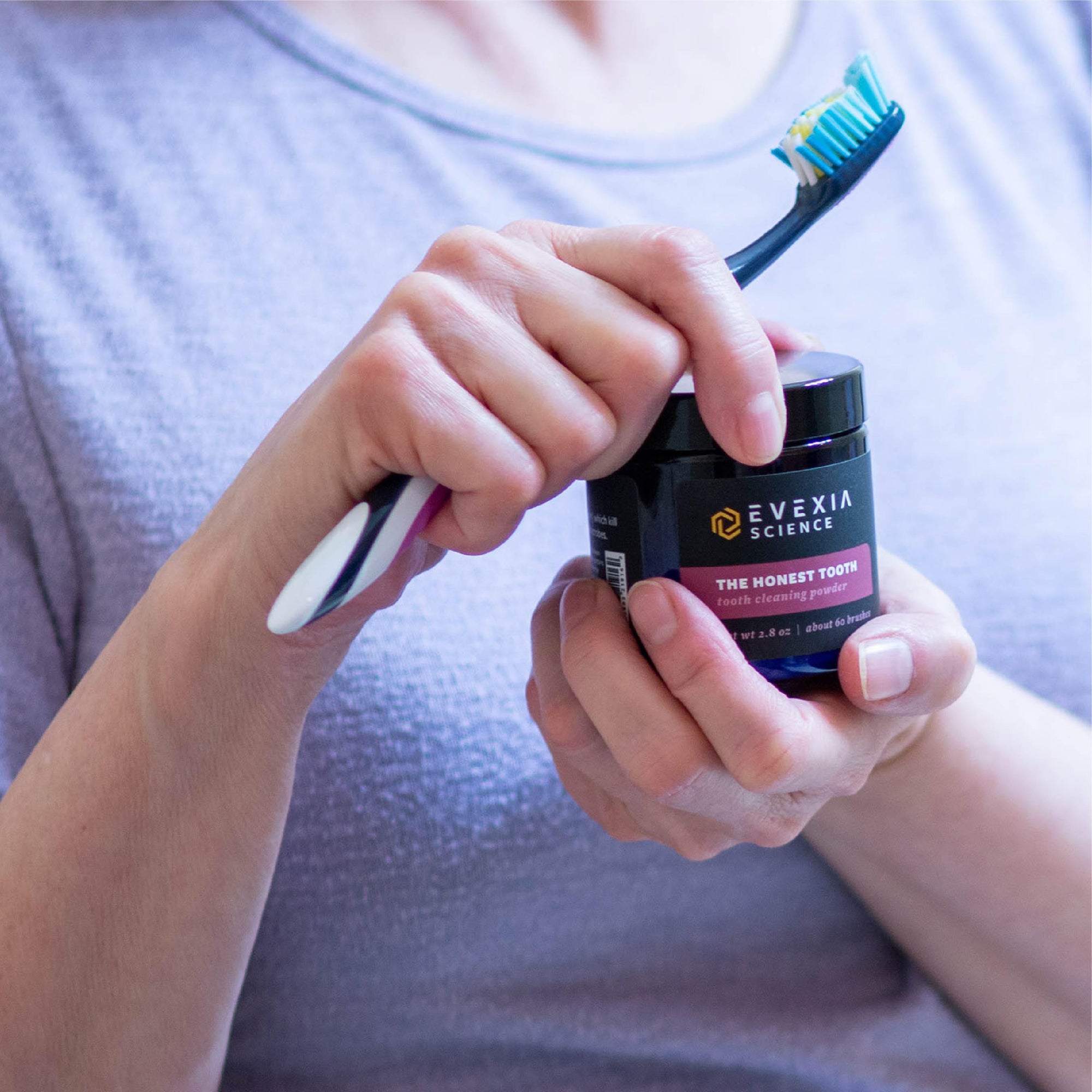 The Honest Tooth — Tooth Cleaning Powder
Regular price
Sale price
$31.99
Unit price
per
Free delivery — on all orders over $0!
Secure checkout with
No, we're not lying. Cross our hearts—it's the Honest Tooth when we say we can make you hate your toothpaste. Yes, really. If you're settling for coffee or soda stains on your teeth, a not-quite-clean feeling, take-your-breath-away morning breath, and plaque that needs to be scraped off twice yearly, your current products aren't doing you justice. We promise that after brushing with The Honest Tooth just once you'll notice a huge difference in your teeth. They'll feel cleaner, just-got-back-from-the-dentist smooth, and might even be noticeably whiter too (thanks to the power of baking soda). You'll also discover that your breath is fresher for longer and your morning breath is less potent—and maybe even gone (here's to you, antimicrobial ingredients)!
With The Honest Tooth you'll feel good about the ingredients you're putting in your mouth, and you'll also enjoy putting them in your mouth. Conventional toothpastes often contain fluoride (which can be toxic), SLS (which can irritate sensitive gums and teeth), and glycerin (which leaves a coating on your teeth), but they taste good, thanks to the addition of artificial flavors. Other natural toothpastes and powders have feel-good ingredients, but they often make a mess, feel gritty, and just taste too natural.
The Honest Tooth strikes a happy medium. It's formulated to clean your teeth well and give you fresh breath without the addition of nasty chemicals, the dirt-flavor of clay, and it isn't salty (unlike your ex... ex-tooth powder, that is). We added a blend of ingredients that taste good while they're working for you. The essential oils give a pleasant flavor and an antimicrobial punch, and the xylitol adds some good-for-your-teeth sweetness. Plus your sink will also thank you—The Honest Tooth doesn't make a mess, stain, or clog your pipes (unlike our clay-containing competitors)!
We know you'll appreciate 100% natural, antimicrobial, powerful, and tasty ingredients; a non-liquid to throw in your TSA-approved toiletry bag; a lightweight option for your backpacking trip; and cool points when you can say "I was using tooth powder before it was mainstream."
Read more
Read less
Product Safety

SAFETY

This product was manufactured in a GMP facility and safety tested for contamination from heavy metals and microorganisms. View all testing certificates here.
Shipping Information

SHIPPING

We sell and ship to all 50 US states. All orders qualify for free standard shipping (2 to 5 days), and orders placed by 12:00 pm MT Monday through Friday ship the same day.
Guarantee + Refund Policy

MONEY-BACK GUARANTEE

We stand behind our products! If you aren't satisfied or need help using your product, please contact us via support@evexiascience.com, phone, or chat within 30 days of purchase.

REFUNDS + REPLACEMENTS

Damaged or defective product: We'll send a replacement to you free of charge.
If we can't fix the problem: No hard feelings. We'll issue a 100% refund—even if it's opened. For your convenience, we generally don't even ask for you to send the product back. (but if we do, we'll cover the postage).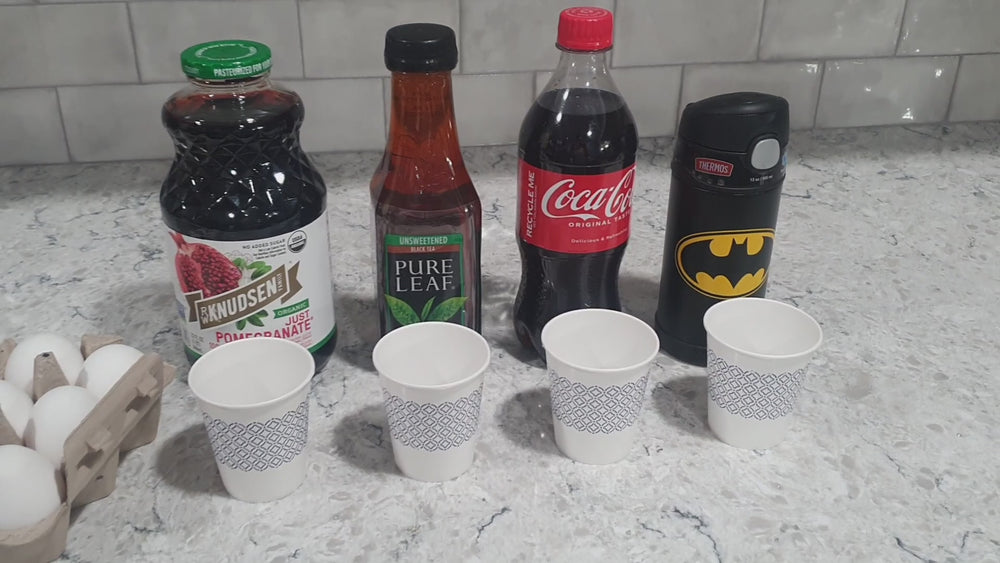 FAQs.
Have a burning question? Check the FAQs or use the chat feature to talk with a real person.
Is baking soda safe to use on my teeth? Will it harm my enamel?
After brushing for a few seconds, I can't feel the baking soda granules anymore. Do I need more powder?
Do I use this in addition to toothpaste or is this an alternative?
How do I keep the powder on my brush?
How much do I use?
Does this product foam up?
Will putting my toothbrush into the powder contaminate it?
REAL PEOPLE. REAL RESULTS.
made by nature. harnessed by science.
WE'RE NOT LIKE THE OTHER GUYS.
We're small, all-American, and totally stand behind our products and service. Not to mention our line of products just work better.
Ours is a pharmacological approach to natural products. This means we combine the power of nature with the knowledge of science. All of our ingredients are:
100% Natural
Supported by research (not trends or hype)
Expertly paired for optimal results
In proper concentrations for maximum benefit
All of our products are custom formulated by a biochemist and nutritional scientist, and free from nasty chemicals, animal products, animal testing, common allergens, yeast, GMOs, artificial anything, and BS*.
*We nixed the bulls*** of natural products in favor of Bachelor of Science degrees.
from justin
THE STORY BEHIND IT ALL.
DISCLAIMERS
These statements have not been evaluated by the Food and Drug Administration. This product is not intended to diagnose, treat, cure, or prevent any disease. This product was formulated and distributed by Evexia Science LLC, Provo, UT 84604.