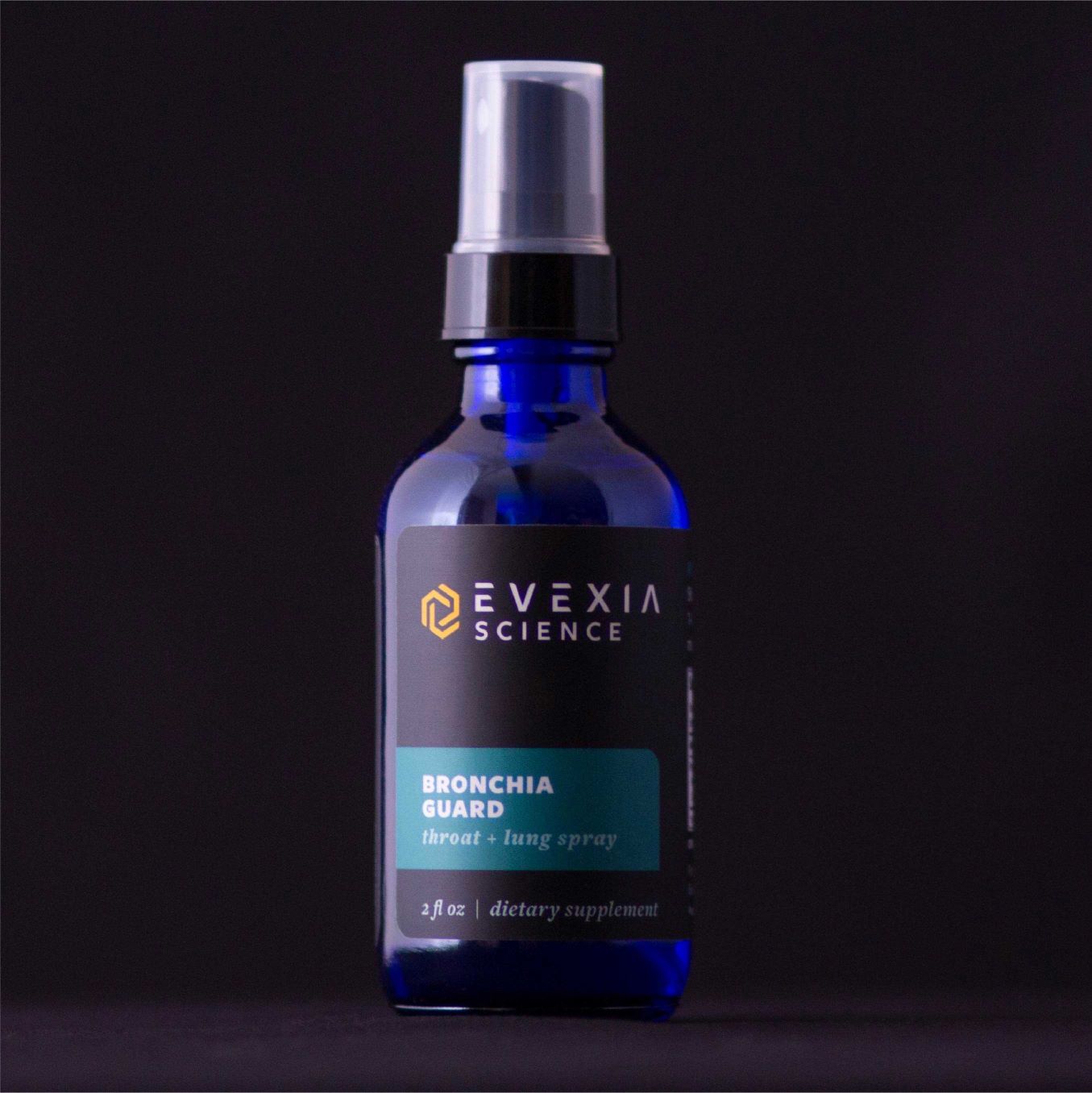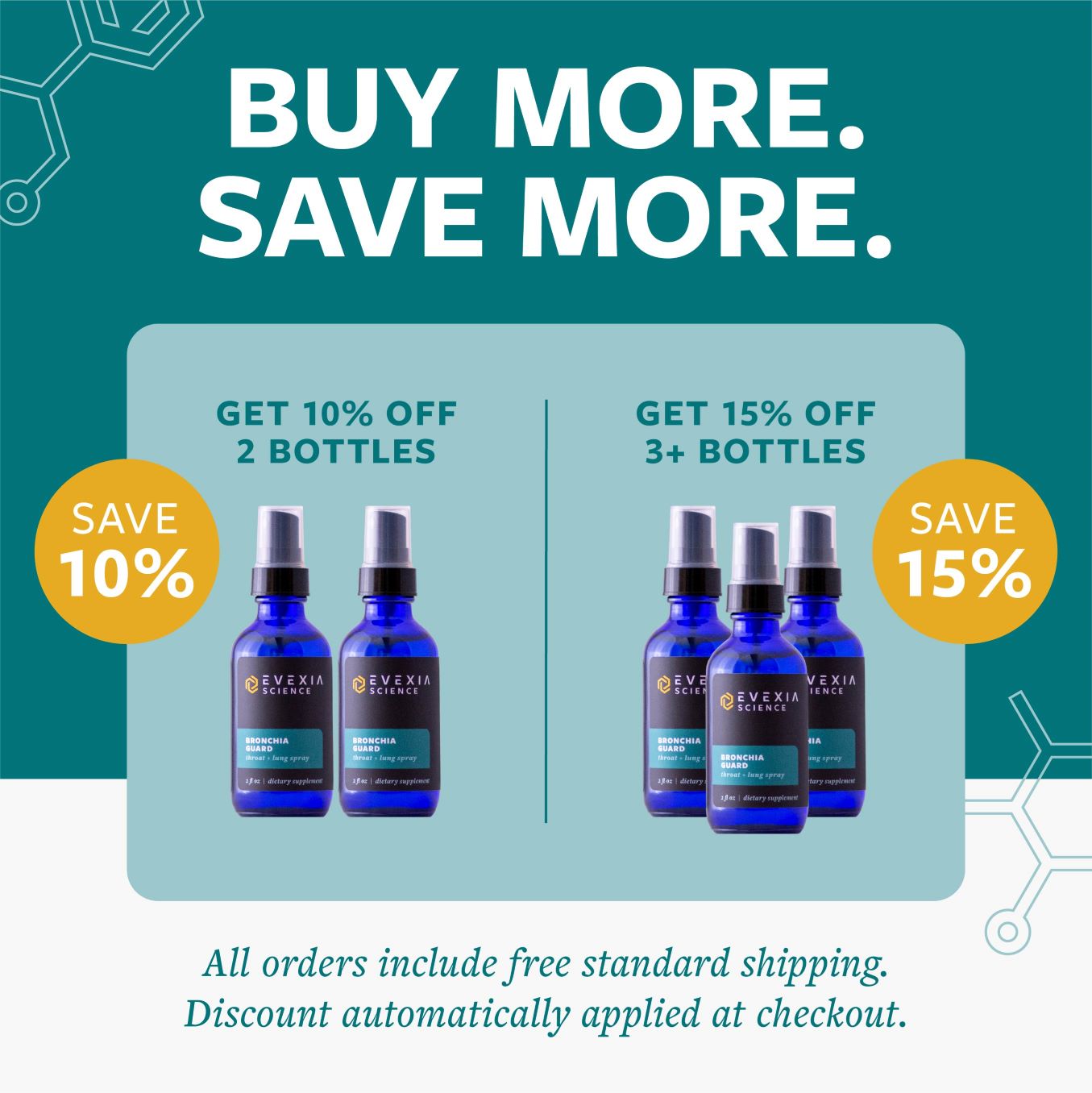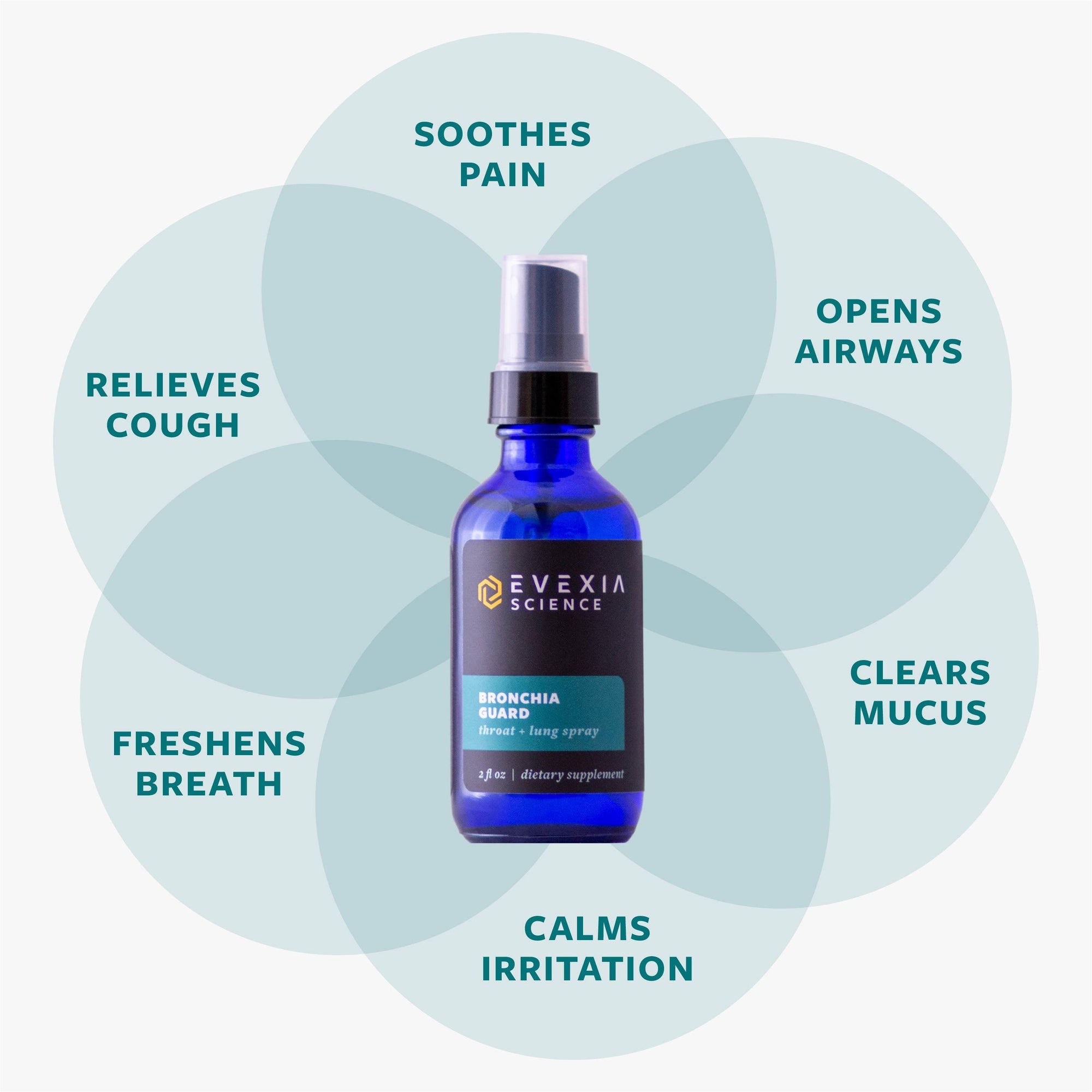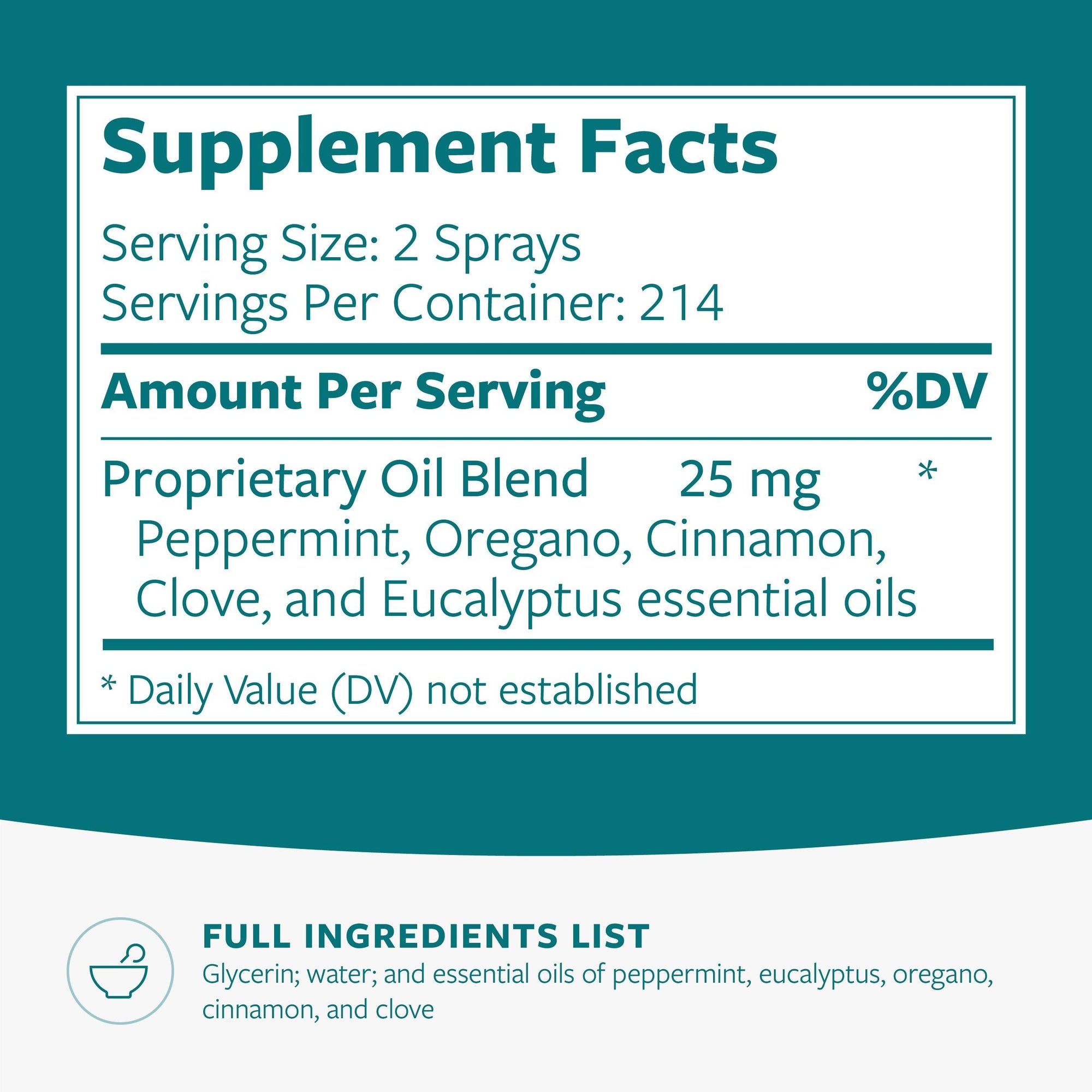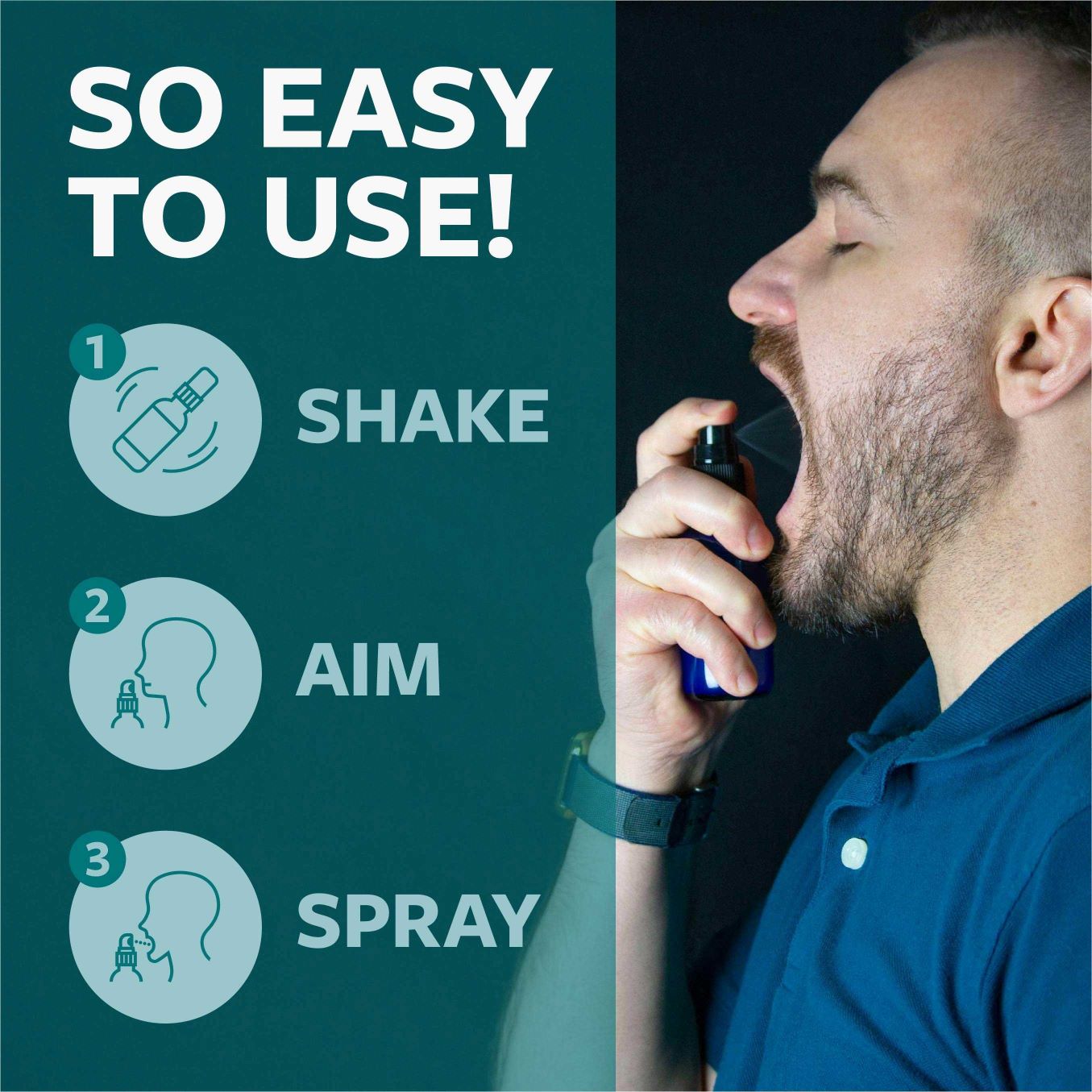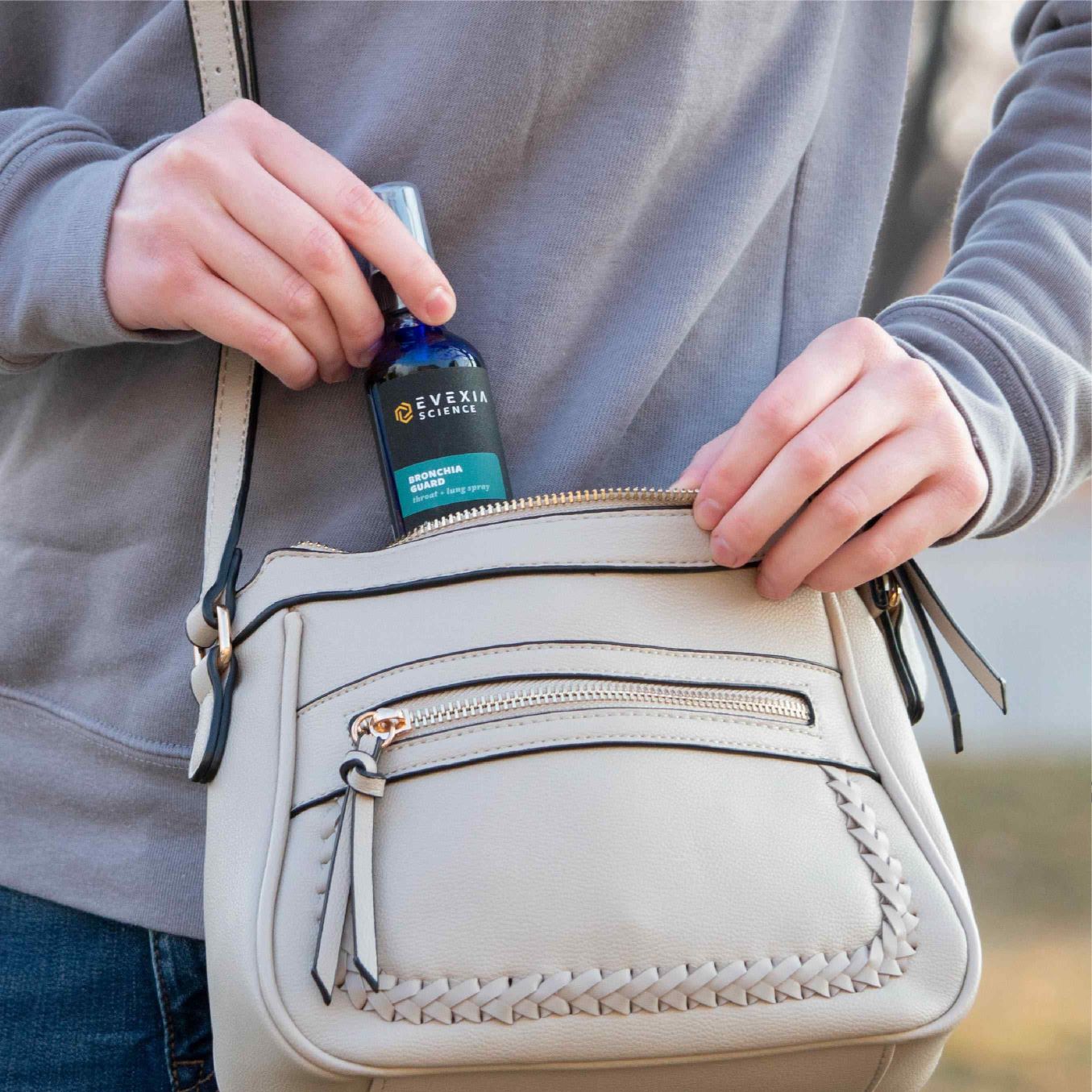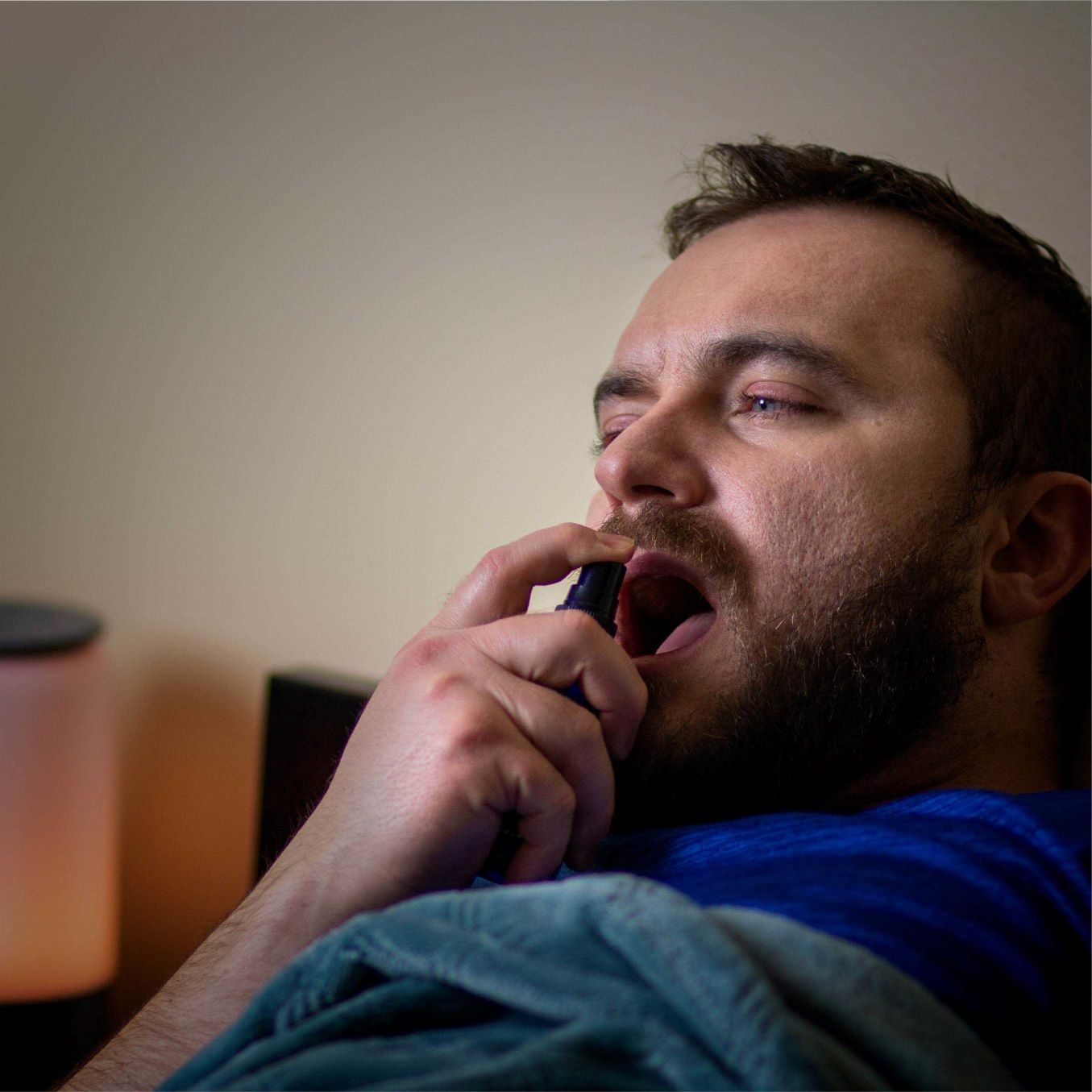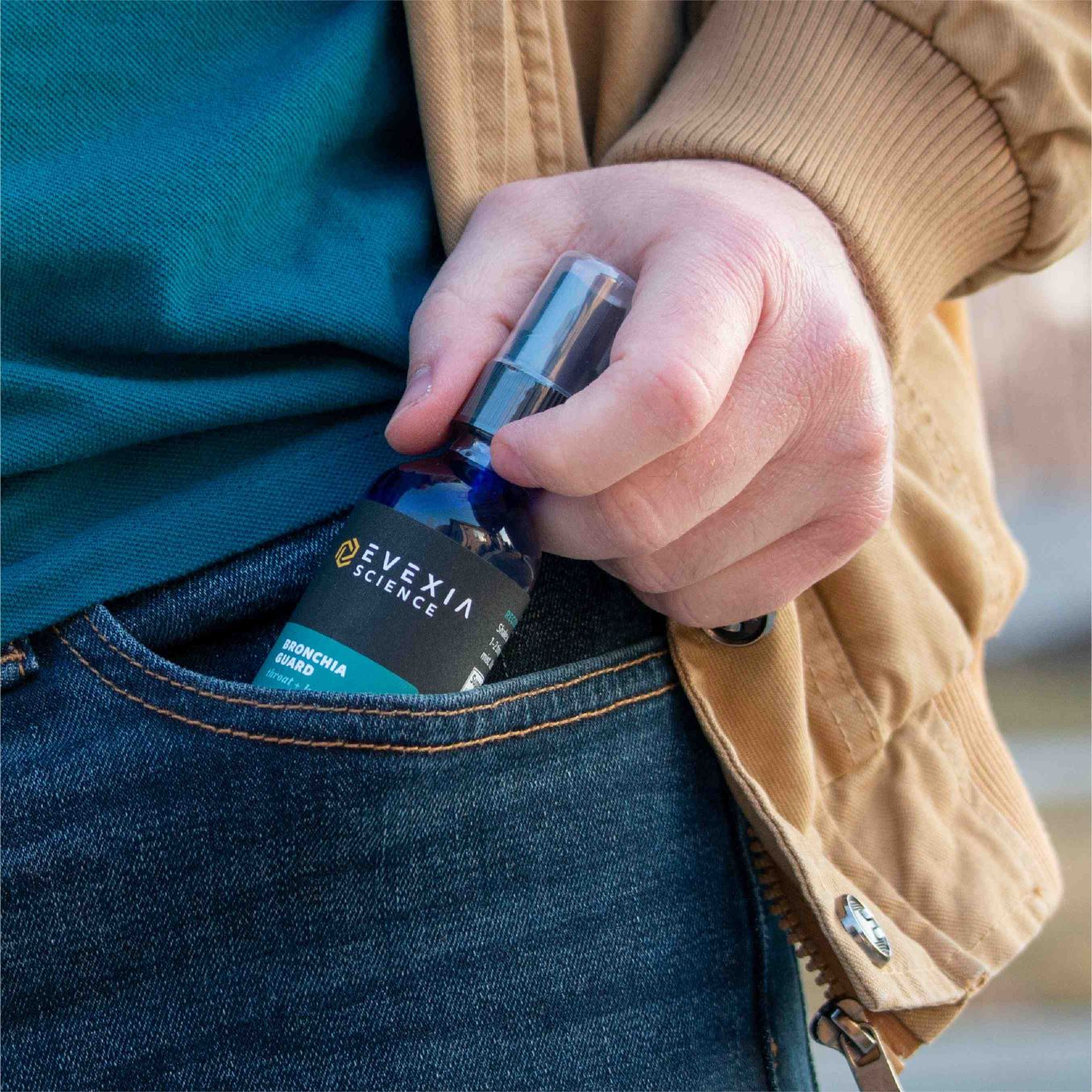 Bronchia Guard — Throat + Lung Spray
Regular price
Sale price
$32.99
Unit price
per
Free delivery — on all orders over $0!
Secure checkout with
We get it—you're up all night coughing, your throat hurts too much to eat, but you still dread taking your medicine. You already know it's going to taste terrible, you don't like the ingredients (are the dyes, alcohol, and sugars really necessary?), the side effects are worse than the symptoms, the relief just doesn't last, and why on earth is the pill that big when you can barely swallow water?
Bronchia Guard is unlike like anything else in your medicine cabinet. It's a powerhouse throat and lung spray made with natural and highly effective ingredients. Not only does it actually work, but you can feel it working soon after taking it. It's free of alcohol, dyes, sugar, and BS, and full of our science-formulated essential oil blend. The active ingredient, menthol, relieves cough, soothes sore throat, and helps clear mucus from the lungs. Bronchia Guard is one product that targets multiple symptoms and allows you to get the product where you need it, thanks to the easy-spray delivery system. Sore throat? No problem! Spray it in the back of your mouth and feel relief in seconds. Croupy cough? Bronchia Guard can handle it! Just inhale the mist as you spray.
 Stop watching the clock and suffering while waiting for your next dose—spray it during the day as often as you need and keep it on your nightstand for quick, middle-of-the-night relief. You could even spray it before going on a date (because it has a pleasant taste and leaves your breath smelling fresh), but as responsible citizens we recommend you stay home if you're sick.
 Don't be caught off-Guard this cold and flu season! Get maximum benefit anytime and anywhere with Bronchia Guard. "Though she be but little"  (a 2 oz bottle) "she is fierce"  (seriously, just read our reviews)! Grab a bottle to try today. It'll last you several months, but we bet you'll be back before then to grab another for your classroom, commute, office drawer, suitcase, and best friend.
Read more
Read less
Product Safety

SAFETY

This product was manufactured in a GMP facility and safety tested for contamination from heavy metals and microorganisms. View all testing certificates here.
Shipping Information

SHIPPING

We sell and ship to all 50 US states. All orders qualify for free standard shipping (2 to 5 days), and orders placed by 12:00 pm MT Monday through Friday ship the same day.
Guarantee + Refund Policy

MONEY-BACK GUARANTEE

We stand behind our products! If you aren't satisfied or need help using your product, please contact us via support@evexiascience.com, phone, or chat within 30 days of purchase.

REFUNDS + REPLACEMENTS

Damaged or defective product: We'll send a replacement to you free of charge.
If we can't fix the problem: No hard feelings. We'll issue a 100% refund—even if it's opened. For your convenience, we generally don't even ask for you to send the product back. (but if we do, we'll cover the postage).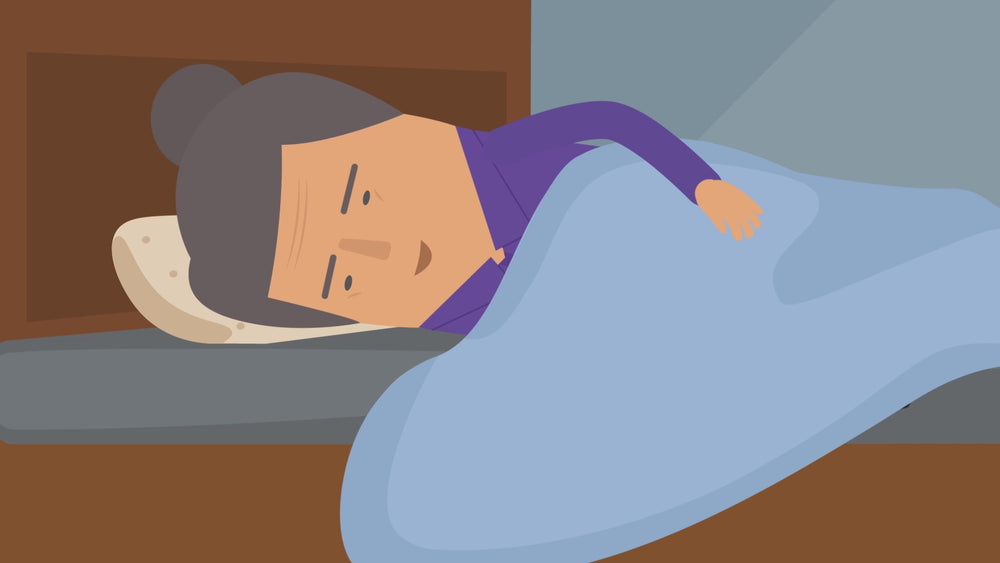 FAQs.
Have a burning question? Check the FAQs or use the chat feature to talk with a real person.
I have a lung disease. Can I use this product?
Is Bronchia Guard safe for pregnant or nursing women?
Can I give this to my toddler?
How long will one bottle last?
How spicy is this?
Will Bronchia Guard react with any of my medications?
REAL PEOPLE. REAL RESULTS.
made by nature. harnessed by science.
WE'RE NOT LIKE THE OTHER GUYS.
We're small, all-American, and totally stand behind our products and service. Not to mention our line of products just work better.
Ours is a pharmacological approach to natural products. This means we combine the power of nature with the knowledge of science. All of our ingredients are:
100% Natural
Supported by research (not trends or hype)
Expertly paired for optimal results
In proper concentrations for maximum benefit
All of our products are custom formulated by a biochemist and nutritional scientist, and free from nasty chemicals, animal products, animal testing, common allergens, yeast, GMOs, artificial anything, and BS*.
*We nixed the bulls*** of natural products in favor of Bachelor of Science degrees.
from justin
THE STORY BEHIND IT ALL.
DISCLAIMERS
These statements have not been evaluated by the Food and Drug Administration. This product is not intended to diagnose, treat, cure, or prevent any disease. This product was formulated and distributed by Evexia Science LLC, Provo, UT 84604.